What is a Concussion?
The word concussion comes from the Latin Concutere, meaning "to agitate violently." A concussion is a brain injury caused by sudden trauma, such as a bump or blows to the head or body.1Ferry B, DeCastro A. Concussion. [Updated 2023 Jan 9]. In: StatPearls [Internet]. Treasure Island (FL): StatPearls Publishing; 2023 Jan-. Available from: https://www.ncbi.nlm.nih.gov/books/NBK537017/ This sudden impact can twist the brain inside the skull, stretching or damaging the brain cells. Although concussions are not life-threatening, they may have serious consequences.
This article covers everything you need to know about concussion recovery and its stages.
Symptoms of Concussion
The concussion symptoms might appear soon after injury or later and can extend to days or months. Some common physical, emotional, and mental symptoms that occur after a concussive traumatic brain injury are: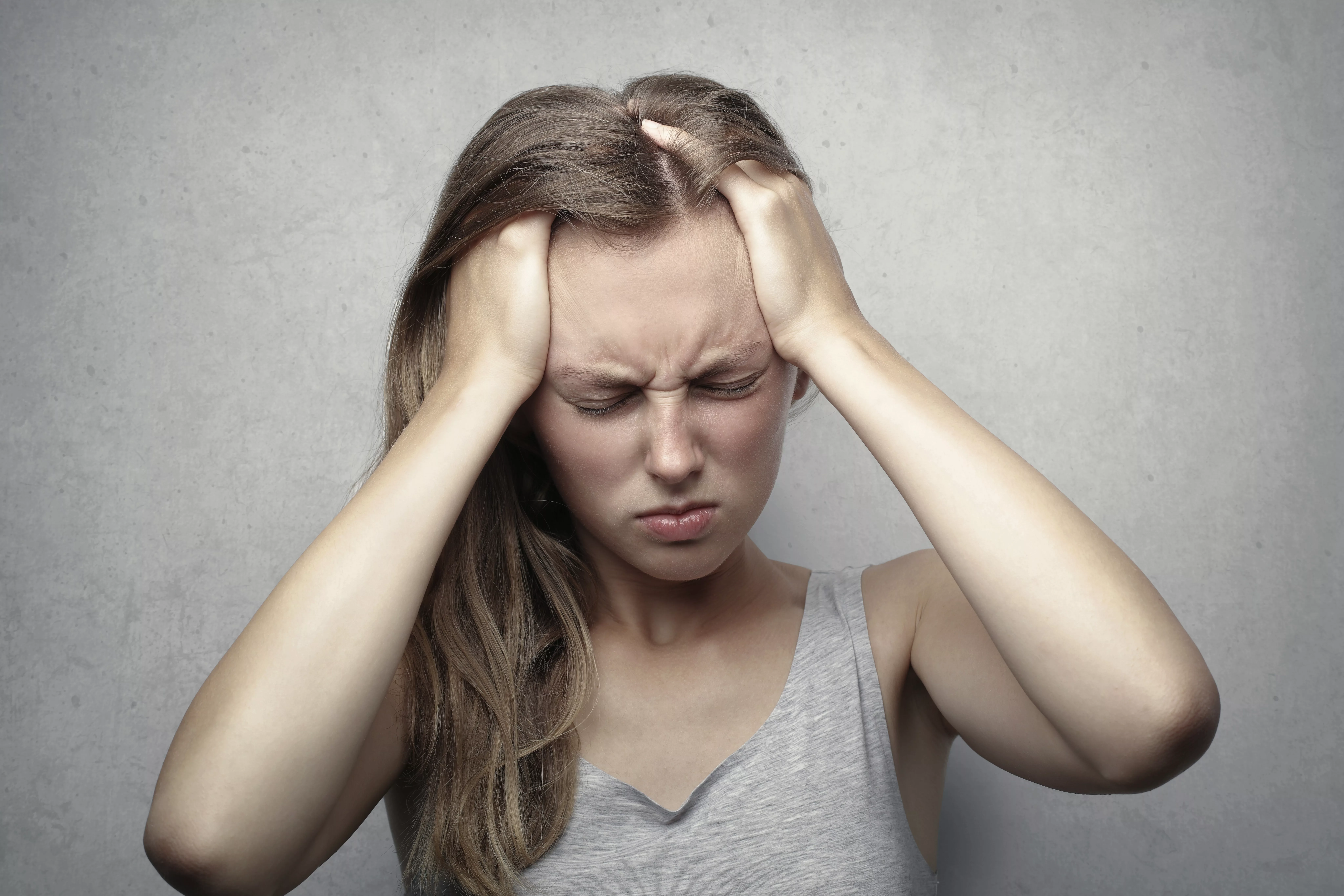 Headache
Confusion
Slurred speech
Amnesia
Lack of concentration
Loss of consciousness
Delayed concussion symptoms are:
Impaired concentration
Sleep disturbances
Depression
Sensitivity to light and noise
Psychological adjustment problems
Signs of a Concussion in Children
Children have unreasonably large heads in comparison to their bodies. Moreover, rapid physical growth in adolescents makes them prone to head injuries. Concussions can be tricky to identify in young children because they cannot explain their feelings.
Monitor the kids for behavioral changes and ask how they feel after a head injury. Here are some common symptoms that indicate a concussion.
Confused appearance
Tiredness
Annoyance, nervousness, etc.
Disturbance in eating and sleep
Vomiting
Problems with balance
Slow response
How to Check for Concussion
Various tests can help diagnose concussions in children and adults after a brain injury. Some tests are particularly designed for athletes who might get a brain injury during sports2 Graham, R. and Rivara, F.P. (2014) Introduction – sports-related concussion in youth – NCBI bookshelf, pubmed.ncbi.nlm.nih.gov. Retrieved 02 June 2023 from: https://www.ncbi.nlm.nih.gov/books/NBK185343/. Medical practitioners often use these tests to evaluate physical and mental capabilities. Imaging tests usually do not detect concussions.
Your physician will ask you to fill out a questionnaire to evaluate your brain function and the working of neurons. He may test your memory, problem-solving approach, coordination, body balance, etc. Watch out for signs of concussion mentioned in this article and undergo a medical examination.
Most concussion tests are checklists with a scoring system to evaluate your brain function. Some of the common concussion tests are:
SAC Test
SAC stands for Standardised Assessment of Concussion Test. The test helps assess brain function in emergencies and as a sideline. It evaluates both short and long-term memory, concentration, and coordination of athletes. It is a simple test that is completed within 5 minutes. Test questions include:
Stating the date, month, year, day of the week, and current time.
Memorizing a list of words and then recalling them.
Repeating a sequence of numbers backward.
Saying the months of the year in reverse order.
BESS
BESS stands for Balance Error Scoring System. It is a balance test that comprises six postures: three on a rigid surface and three on an unstable surface. You have to close your eyes with your hands on your hips and assume different poses. It involves standing on your non-dominant leg, placing one foot before the other, and standing with your feet at shoulder width. Take all postures for about 20 seconds.
ImPACT
The Impact Test, or ImPACT, is a computerized neurocognitive assessment tool used to evaluate and monitor individuals with concussions. It measures cognitive abilities such as memory and attention and is designed for athletes above 12. The athlete gives history, fills out a symptoms checklist, and gives an account of modules related to visual and verbal memory. The test is taken at baseline and after a suspected concussion to assess cognitive impairment. Results help guide treatment and determine readiness for activities or sports. The Impact Test is part of a comprehensive concussion evaluation and should be interpreted by healthcare professionals with concussion management expertise.3Alsalaheen B, Stockdale K, Pechumer D, Broglio SP. Validity of the Immediate Post Concussion Assessment and Cognitive Testing (ImPACT). Sports Med. 2016 Oct;46(10):1487-501. doi: 10.1007/s40279-016-0532-y. PMID: 27071989.
1-minute Concussion Test
Coaches ask athletes to read numbers printed randomly on index cards. Athletes take this test during training, and time is noted. Again, when an athlete experiences a head injury, he goes through the same test. If he completes the test five seconds later than the original time, he might have a concussion.
Concussion Recovery Stages
Athletes and children are more susceptible to concussions. Here are a few steps that help you recover from concussive injury, especially for athletes. You can return to a routine by following simple steps to speed your recovery and reduce the risk of another injury.
1. No Activity: Complete Physical and mental Rest from Play, Work, or School
Take complete rest the first few days after a traumatic injury. Avoid physical or mental activities that might worsen the symptoms or increase the risk of another trauma. Take naps during the day and get good sleep at night.
2. Light Exercise: Walking, Swimming, Stationary Cycling
Once you start recovering, involve yourself in non-strenuous activities. You can find a light exercise for your child at home or send him to school. If the symptoms don't aggravate, continue that activity; otherwise, stop it. Sleep well at night and take a single nap during the day.
3. Sport-Specific Exercise but no Head-Impact Sports.
You can resume your routine activities if the symptoms have almost vanished. Start workouts or other sports, but restrain from activities that put you at risk of a head injury. Your child can get back to school regularly. If symptoms get worse, stop these tasks and take rest.
4. More Vigorous but Non-Contact Training Drills.
Athletes can continue with more strenuous exercises and non-contact activities. You can keep up with running, weight lifting, heavy biking, or non-contact drills. Avoid contact activities that might cause a concussion.
5. Full-Contact Practice: Normal Activities after Medical Clearance.
Pursue full-on sports and contact activities but with adequate precaution. You can continue full-contact sports after a complete medical examination. Pick up routine sports once your health practitioner declares you are medically fit.
6. Return to full Gameplay, including Contact.
Take up full-fledged sports as a routine task. Return to the game with total energy and spirit. If your child has a concussion, he can pick up all activities usually.
Concussion Therapies
Treatment of concussions includes both physical and medical treatments. Most concussions go away with proper rest and physical therapy. However, medications can be an option to treat delayed concussion symptoms.
How Long Does The Recovery Take?
The duration of concussion recovery can vary depending on several factors, including the severity of the concussion, individual characteristics, and adherence to appropriate rest and rehabilitation protocols. Most individuals generally recover from a concussion within a few days to weeks, but some cases may require longer recovery.
According to the Centers for Disease Control and Prevention (CDC),4Centers for Disease Control and Prevention. (2021). Recovery from concussion. Retrieved from https://www.cdc.gov/ncipc/tbi/recovery.htm the majority of concussions resolve within 7 to 10 days for adults, while children and adolescents may take longer to recover, typically within 1 to 4 weeks. However, it is important to note that individual recovery times can vary significantly.
Conclusion
Recovering from a concussion is a gradual and individualized process. By recognizing and understanding the six stages of concussion recovery, individuals can navigate the journey to healing with a sense of purpose and direction. Patience, self-care, and close collaboration with healthcare professionals are key to successful recovery and long-term brain health. Remember, every concussion is unique, and professional guidance is crucial throughout recovery.
Refrences
1

Ferry B, DeCastro A. Concussion. [Updated 2023 Jan 9]. In: StatPearls [Internet]. Treasure Island (FL): StatPearls Publishing; 2023 Jan-. Available from: https://www.ncbi.nlm.nih.gov/books/NBK537017/

2

Graham, R. and Rivara, F.P. (2014) Introduction – sports-related concussion in youth – NCBI bookshelf, pubmed.ncbi.nlm.nih.gov. Retrieved 02 June 2023 from: https://www.ncbi.nlm.nih.gov/books/NBK185343/

3

Alsalaheen B, Stockdale K, Pechumer D, Broglio SP. Validity of the Immediate Post Concussion Assessment and Cognitive Testing (ImPACT). Sports Med. 2016 Oct;46(10):1487-501. doi: 10.1007/s40279-016-0532-y. PMID: 27071989.

4

Centers for Disease Control and Prevention. (2021). Recovery from concussion. Retrieved from https://www.cdc.gov/ncipc/tbi/recovery.htm